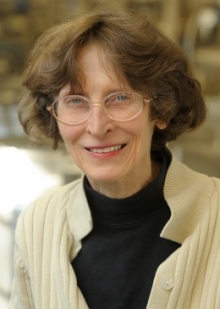 It is with profound sadness that we announce the passing of Lorraine Toji, Ph.D, the longest-serving employee here at Coriell Institute for Medical Research. Dr. Toji was hired as a research associate in 1969 to work in
cytogenetics and retired in 2013 as a human genetics scientist. She continued to work at Coriell part time until her death.
She may have been a woman of slight stature, but for nearly 50 years, Dr. Toji served as an enormous pillar of support to Coriell and for all who worked with her. She was revered for her seemingly limitless knowledge, both scientific and institutional, and was always willing to take the time to teach and mentor members of the Coriell staff. Her compassion and love for her coworkers was without parallel.
Those who worked under her described her as endlessly patient and loyal. Each Christmas, Dr. Toji was known to bring bags of candied pecans in for laboratory technicians, a tradition which continued after her retirement and long past the time when she knew all of the laboratory technicians personally.
Her passion for life continued outside of the Coriell Institute for Medical Research. She and her late husband loved the water. They owned a house in scenic Cape May, N.J. where they would go fishing from their boat. The pair also took regular fly fishing trips to Alaska.
Dr. Toji also had quite the green thumb. She maintained a greenhouse at her home in Barnsboro, N.J. in which she grew a variety of plants (each of which she could identify in Latin). As a housewarming gift years ago, Dr. Toji gave an azalea to a co-worker which bloomed particularly beautifully this year.
She was a longtime practitioner of ikebana, the Japanese art of arranging flowers. Dr. Toji regularly competed in the renowned Philadelphia Flower Show, showcasing her skills in the art. She also took many trips to Japan, where her husband still had family, to visit and study the art.
Dr. Toji earned her Ph.D. in Biochemistry from the University of Pennsylvania, and also studied at Stanford University in Palo Alto, California and Hope College and Wayne State University in Michigan.
People like Dr. Toji are exceedingly rare and we at Coriell appreciate how fortunate we are to have known her. Her life's work was done here at the Coriell Institute for Medical Research and, for that, we are eternally grateful.