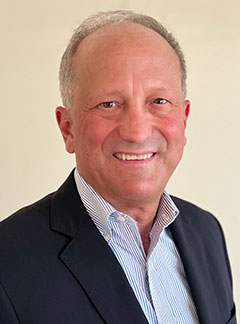 Coriell Board of Trustees

John Apathy is currently the Chief Solutions Officer for Life Sciences at XponentL Data, a global data and technology consulting services firm specializing in Data Products. In that role, John assists clients in gaining full business value from data by modernizing data architectures and making data more findable and consumable as products optimized for business value and impact.  
Prior to his role with XponentL, John was global Head of Digital/IT for Research and Early Development at Bristol-Myers Squibb, where he drove the strategy and delivery of new digital capabilities for a broad set of R&D functions ranging from basic research of human disease through to proving new medicinal candidates in patients. With over 35 years of experience in the Pharmaceutical industry, John is a transformational leader in applying digital technology and data to improve discoveries in genetically defined precision medicines, high performance research computing, translational research and development, machine learning, research data integration, and digitally enhancing lab-based research activities.
Throughout his career, John has worked collaboratively at the boundaries of science, digital technology, and business to deliver high-value results and capabilities in order to benefit patients. He has done this through leadership roles at leading Pharmaceutical and Management Consulting organization that included Bristol Myers Squibb, Celgene, GlaxoSmithKline, Wyeth, Accenture, PA Consulting Group, and Eli Lilly and Company.
John earned a Master of Science in Biology/Immunology from Purdue University, and also received a Master of Business Administration and a Bachelor of Science degree in Biochemistry from Indiana University. He lives in Devon, PA with his wife Susan and has three adult children - Joseph, Emily, and Caroline.