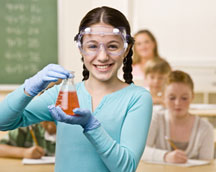 For nearly 40 years, Coriell Institute for Medical Research has hosted its annual Science Fair, showcasing the very best of South Jersey's science programs. Bright young students from Burlington, Camden, and Gloucester counties in grades 6 through 12 demonstrate their passion for science in exceptional projects that span the sciences, including biochemistry, botany, computer science, mathematics, medicine and health, physics, and zoology.
Awards include the Lewis L. Coriell Best of Fair Award for outstanding perseverance and cleverness, several community college scholarships, and more. Coriell Science Fair winners advance to the Delaware Valley Regional Science Fair (DVSF). DVSF winners can advance to the highly-acclaimed Intel International Science and Engineering Fair.
We are pleased to announce the return of the 39th Annual Coriell Institute Science Fair on Saturday, March 21, 2020! It will be held at the Camden County College, Blackwood Campus, NJ (click here for directions). We are looking forward to welcoming new and returning students alike, and can't wait to see all of the exciting and creative projects!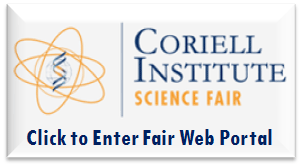 ---
Sponsors
The Coriell Institute is grateful for the following sponsors who make the Science Fair possible.

Premier Event Sponsor
---
Gold Sponsor
---
Silver Sponsors
---
Bronze Sponsor
---
Contributors
American Chemical Society - South Jersey Section
Archer, Attorneys at Law
Cooper University Healthcare
Delaware Valley Science Fairs, Inc.
M. Raphaely Memorial Fund
The Dow Chemical Company
The Zajac Family